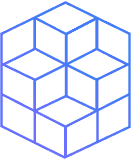 How to Make Your Next Dream Job Find You?
3 Secrets on how to hack your job search process, make your network work for you & take action towards building an automation-proof career right from today.
What will you learn in 75 Minutes?
Differentiate from Competition
How you can create your personal brand to position yourself differently from your competition & grab the next opportunity you are after.
Make Your Dream Job Find You
How to build a Value based Network & scale the 3 Levels of Influence & make others work to get you opportunities that fits you perfectly.
Implement 5 Step CEO Strategy
Take charge of your personal brand like a CEO and implement the 5 step leverage strategy to start working towards creating an automation-proof career.
Know the Best Branding Tool
Know the best personal branding tool that you need to excel at your career and how we can help you build an amazing personal brand for yourself.
What Other Professionals Have to Say?
I had no clue where Harish was taking me when we started. I did exactly as he said & today I have quit my job to start on my own.
This is a perfect blend of personal development, digital marketing and 21st century career hacking for millennials.
My perspective of how to showcase myself has enhanced 10 times after going through this masterclass.
"Most professionals work like a frog in a well. They don't care about showcasing their best self to the world. This worked in the past where organisations lasted for ever and employees never had to move. In the age of artificial intelligence,  Nothing is certain. Each professional should brand and market himself/herself"
Harish Marnad Branding Agency is a Branding and Marketing company which educates, empowers & enables individuals and businesses to strategise, communicate and win their next big opportunities.
Our primary focus is to help full-time professionals to play an active role in strategising, building and showcasing their best self to the world in order to grow their career in multiple ways.